I was speechless when I saw this picture.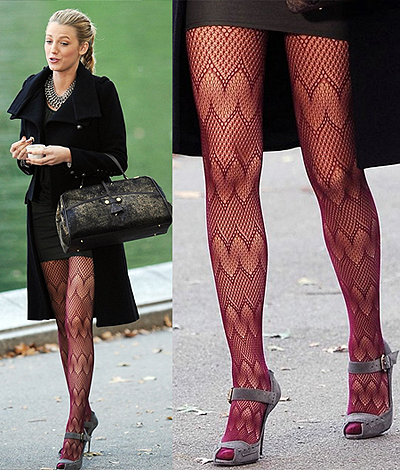 Absolutely stunned. GRAY SHOES!! Why didn't I
think
of this?? Let me rewind. A few weeks ago while the sun was scorching 101 degrees, I went with a friend to Ross (dont worry, I'm OK now) to shop for luggage. While she went about getting new luggage I spotted some Betsey Johnson and Donna Karan stockings. No one was even glancing at them. So I went a bit overboard and bought like $30 worth of ridiculously reduced stockings. One pair was JUST LIKE THIS. Wine colored with patterns and just complicated. When I tried them on at home I just felt like they were too costume-ey. You know? They felt like something I would wear for Halloween. And I tried my wine shoes, black shoes, taupe shoes, brown shoes and nothing was meshing. And now we have this picture. VOILA! Gray shoes! I can wear it with (wait for it) my gray dress! Nothing short of genius. I'm so happy with myself!
On other happy news; I have found my Holiday shoe. Yes. One must have a new Holiday shoe each Holiday season. I have to do a lot of corporate parties and I try to match my looks around a set of party like heels. I have found this year's looker. Inspired by all the nude-shoes that graced the red carpet this year I think I have found them.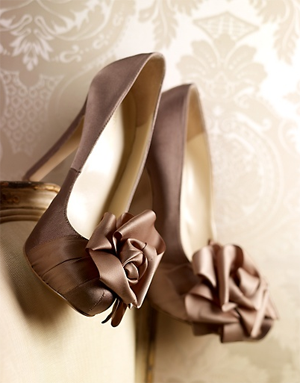 Aren't they divine? It's that color that goes with everything, from little black dresses to a cream pant suit to jeans or a pencil skirt. I usually get my Holiday shoe around November so I can start breaking them in because in no way is my Holiday shoe going to be the reason for a bad time in a place where champagne is free.