I always acquire new favorites. It's too many gossip sites I visit during conference calls, that's the only explanation.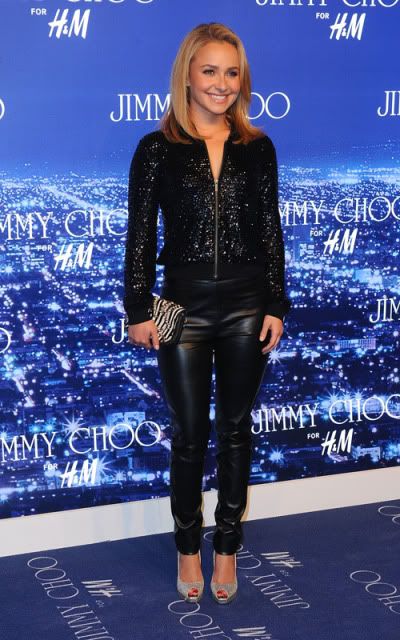 Now Hayden, leather on something other than shoes & purses makes me twitch, I can't even look. But to me this outfit is made by those awesome shoes you're wearing. You have a lot going on, I'm not going to lie. Leather, zebra, sequins & platforms. But the hair? The hair looks AWESOME.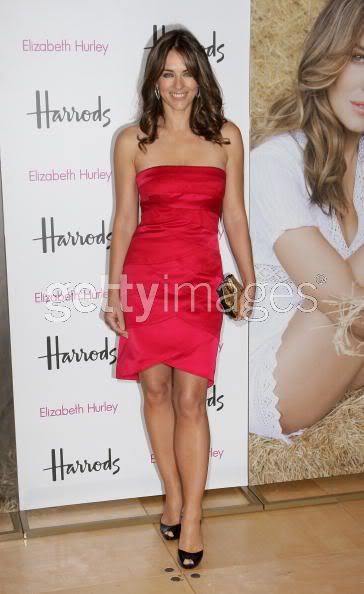 Goddess Elizabeth Hurley does no wrong in a clean strapless red number with peep toe heels.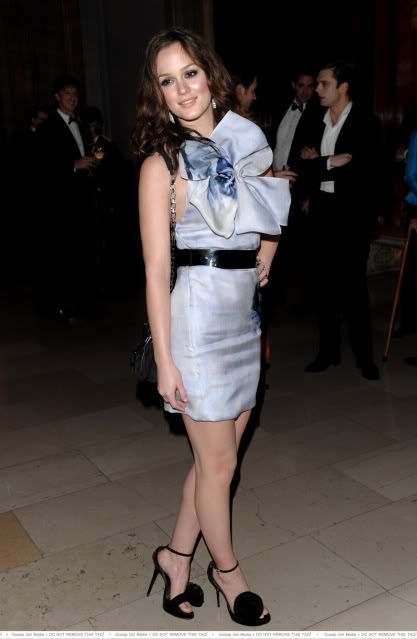 Adore this dress. Love it. The heels are super sexy I think I have a pair in red, and Leighton is always bold in her choices, very fashion forward.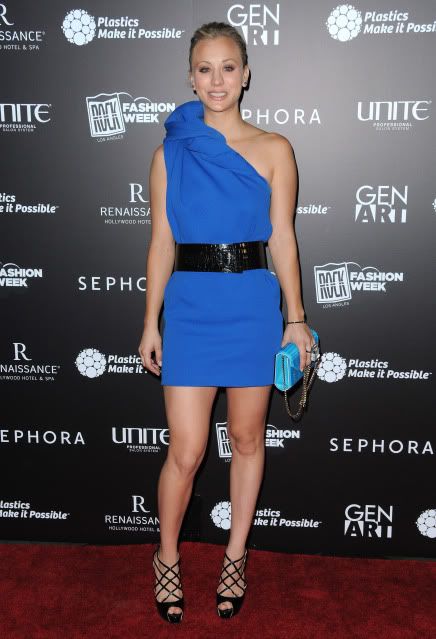 Another one-shoulder ensemble from Kaley Cuoco in this gorgeous blue color that just look perfect and well put together.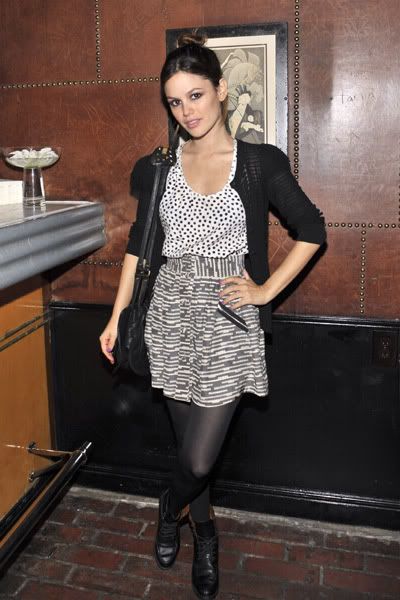 Rachel Bilson looks super comfortable and adorable in a flowly skirt, cardigan, tights and boots.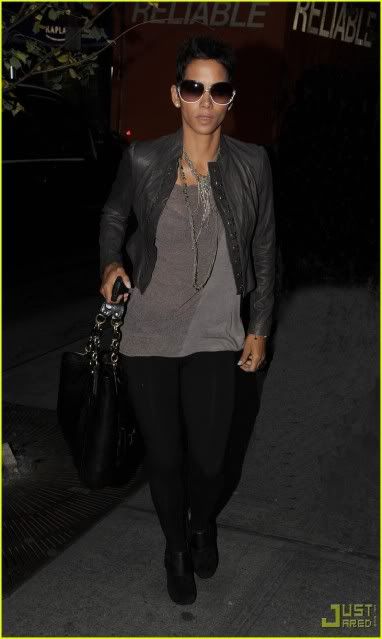 I'm ignoring the leggings/tights problem that seems to attack America every few months. But Halle Berry can still knock out all the actresses half her age as she struts around in a cropped leather jacket and killer purse.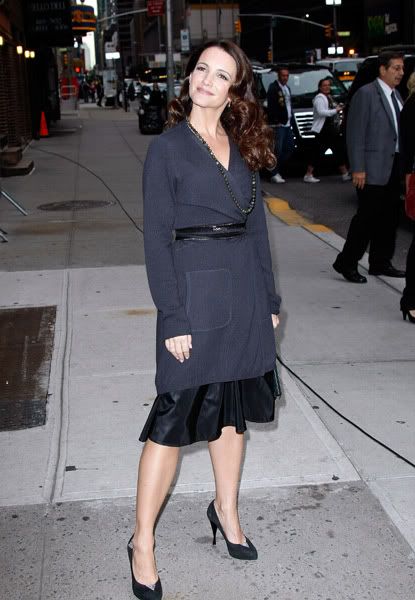 I adore Kristin Davis, she's always so elegantly put; wrapping a light long cardigan over her dress/skirt and belting it gives it a whole new look. Plus, can we covet her perfect chocolate curls yet?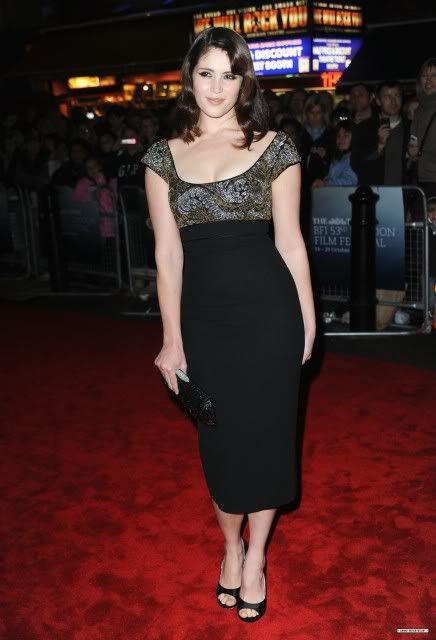 At first look I said 'No, Gemma, it's too plain.' But now I think it's very elegant and timeless. The intricate bodice, fitted skirt and once more peep toes paired with a lovely 40's do make her look gorgeous (like she needs any help).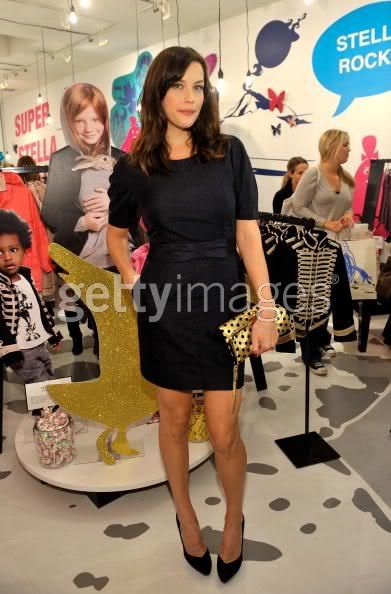 I've come to the conclusion that it's genetically impossible for Liv Tyler to ever look bad. Seriously. This outfit is so simply chic that it's stunning. The dress I adore but my favorite part is that clutch. Must have the clutch.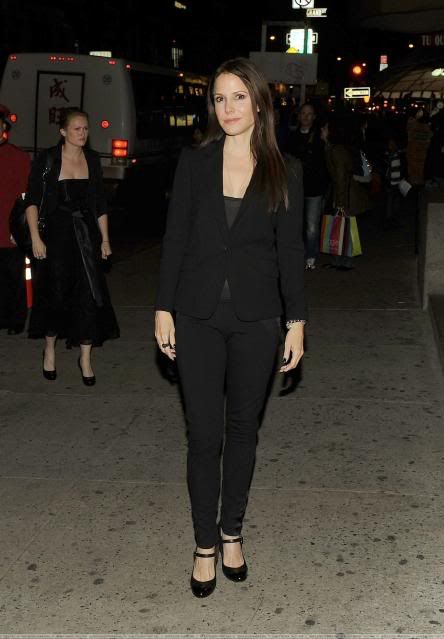 Girl in black, Mary-Louise Parker evokes the perfect urban sentiment. My favorite parts are her no-apologies black polish and patent mary janes.



And now time for your opinions!