Remember I went a bit nuts about having a pair of gray suede mary-janes in
this post?
Yeah. Guess who just got a pair and for $50! Me! I tried them on with my wine-colored stockings and I'm in love. I can't to wear this with my gray tweet dress. It'll be love!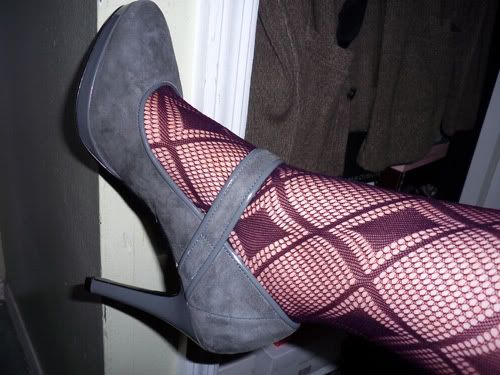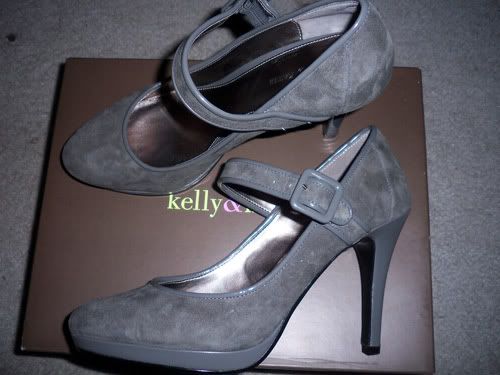 I'm starting to pack today since work is sending me all week to Washington D.C. and it'll definitely be colder there than here but the favorite part of this is that I will finally get to wear my new peacoat I had found at a HUGE sale in the Summer for $40 and it's Jcrew. :) The gods of fashion always shine down on me.
On nail polish news,
OPI
's new Holiday Wishes collection. I HAD (notice the necessity of it all) to buy a few of them. Just a couple. Purple being my very favorite nail polish color was the first I went for, after seeing it at
ALU
, Sapphire in the Snow was the MUST have of the collection.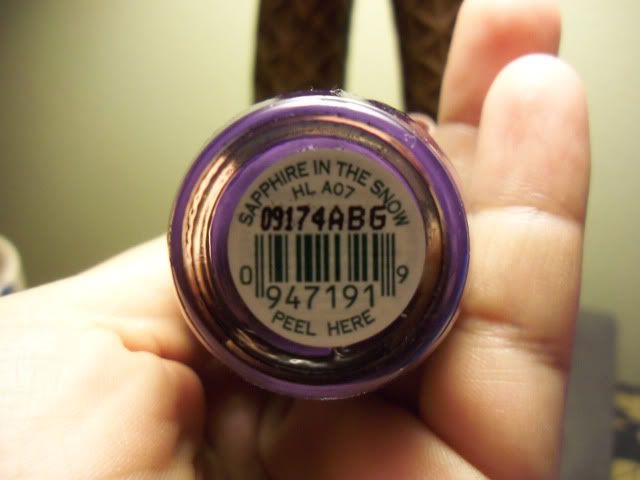 And I have to say I just didn't think it was as awesome as my all time favorite purple, Louvre me, Louvre me not from the France collection.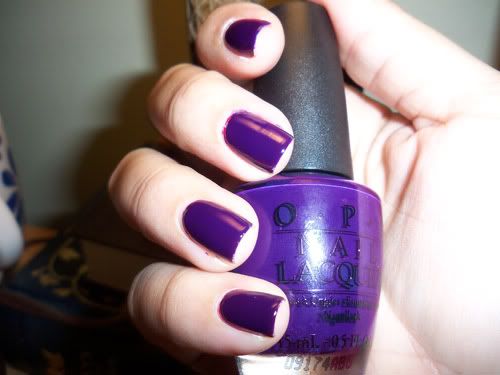 I think it's too... blue. (
ALU's swatch is much truer to color, mine got lighter with the flash.
) While Louvre me, Louvre me not is just the perfect shade of purple.That might be the shade for this week me thinks.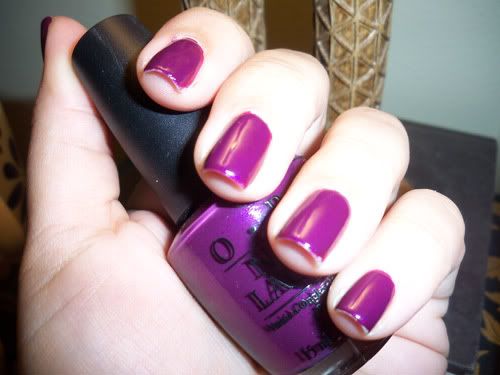 Please excuse the bad painting job, the official manicure is tomorrow and I've just been adding shades on top of my existing polish to try them on.