It's that time again! To drool over the celebrity looks that have been my favorite this month and for you to vote and see which you liked.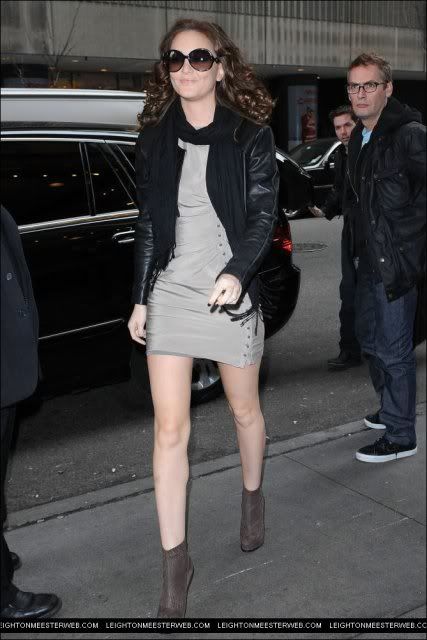 Leighton Meester looked cool and smooth in a tights gray dress, paired with a fitted leather jacket and booties. I'm convinced these types of outfits are her fave, she always looks relaxed. Her hair is also amazing, bouncing brown curls & check out the navy blue polish <3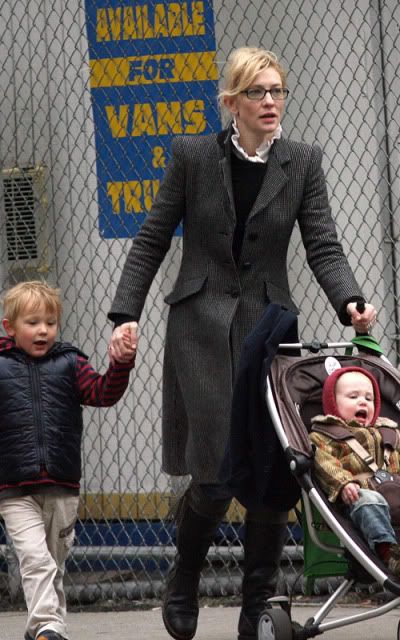 Hot mom in charge looks so well and put together with a tailored coat, a frilled shirt underneath and chic glasses. You would've never thought she's attempting to handle her two boys. Props to her!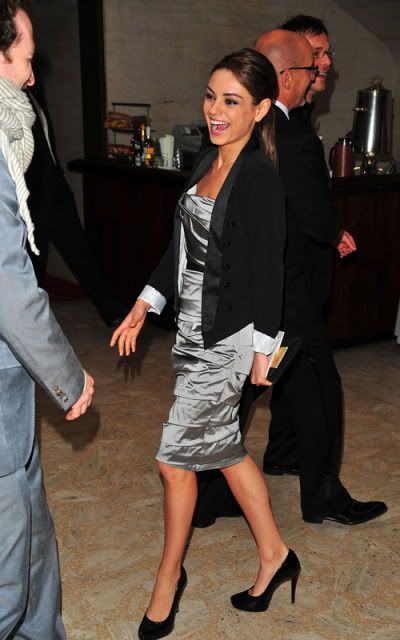 Mila Kunis looks super sleek and adroable in this silver number with the coveted blazer on top, paired with her fab black pumps and smooth pony tail I have to say I adore this look.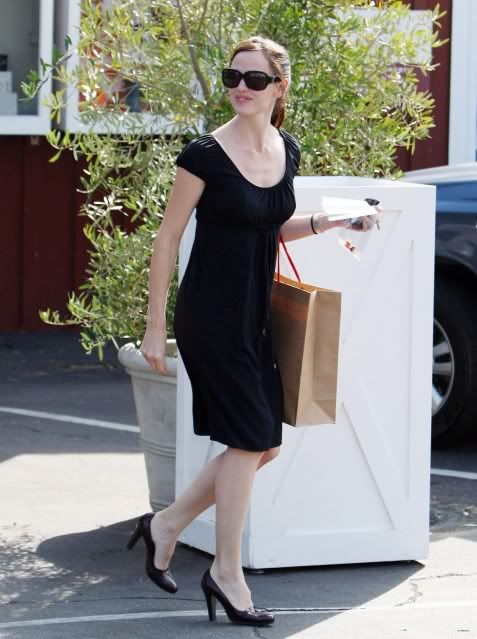 Jennifer Garner look amazing, even if she's just running errands. The mother of two threw on her comfortable but fab black dress and comfy thick-heeled pumps and she was done yet she looks photo-ready. Can we hate her? Nah, she's too nice.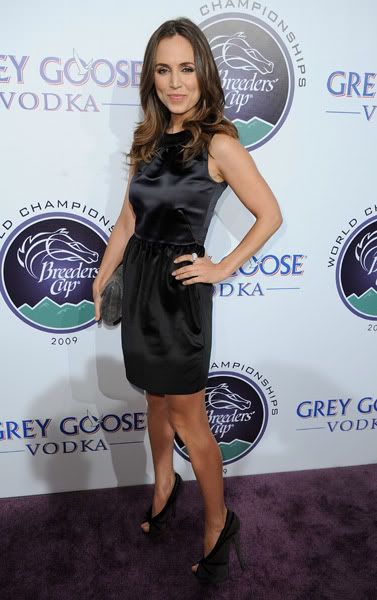 Sporting the little black dress, Eliza Dushku plays it beautifully by adding gray accents to her ensamble. The shoes, the clutch make it great and her hair looks soft and natural. Nice!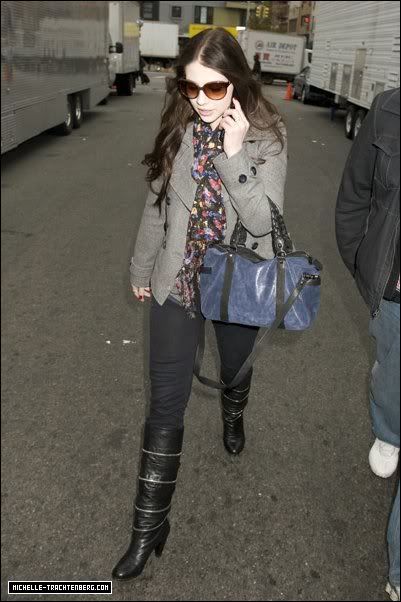 One of my favorites, Michelle Trachtenberg always looks awesome even if she's just getting coffee. Skinny jeans, the boots, the blue bag, the soft hair. Perfection. Seriously, she never gets it wrong in my eyes.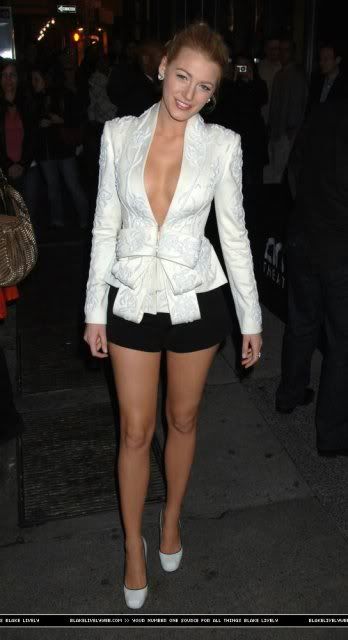 Blake Lively's edgy and daring outfit could only be pulled by her. No doubt she's got the bod to match it but what I really liked was the black & white combo here that went all the way to her shoes. The soft updo also gave it a bit of a timeless vibe and Blake is a fan of the nude nails which are perfect since this is a bold look, making them red would've screamed Vegas.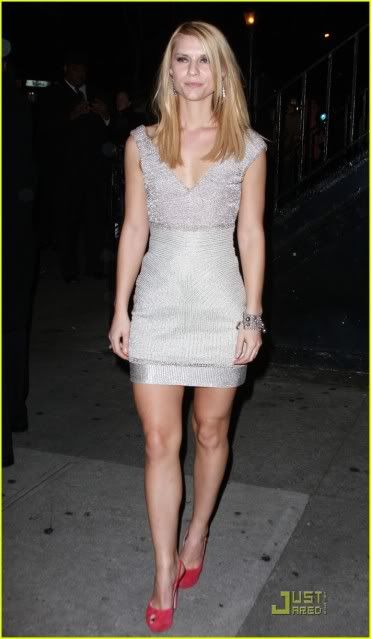 Hotness in perfection is Claire Danes. The dress is gorgeous, her shoes are... well you know I love those shoes! I adore this entire look, she looks relaxed and comfy and the hair is simple and straight forward. I also have to say I am seriously coveting that bracelet, it's a stunner.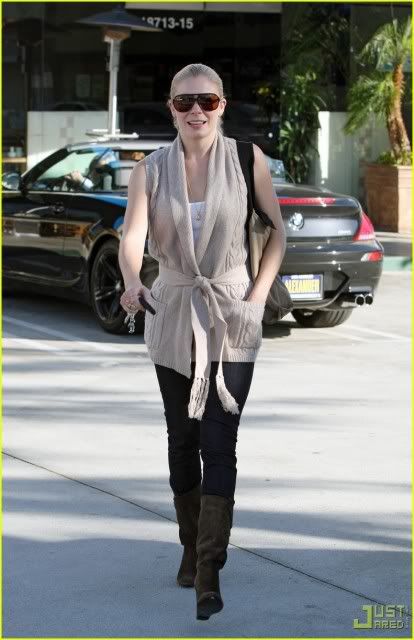 Leann Rimes looks perfect just running around town. She paired her fave jeans with a thick but fab sweater vest and her boots. To avoid looking a hotmess while just stepping out she wisely slicked her hair back and added large sunglasses. Smart woman. I also love her necklace, it's simple and understated.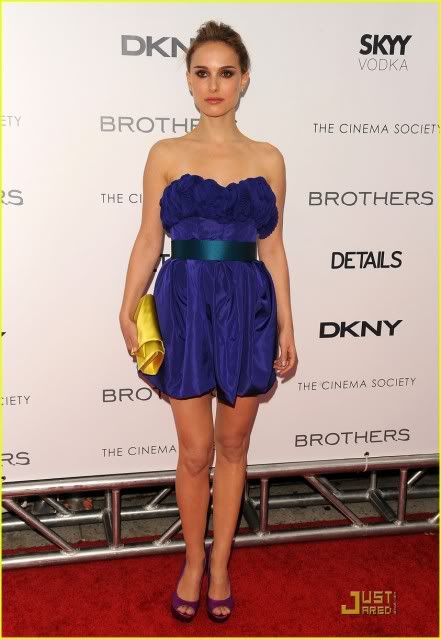 I have nothing but love for this Natalie Portman outfit. The colors are vibrant, yes, but they flow together so nicely. It's sophisticated and it doesn't look like she's trying too hard. I love the hair and the makeup. Plus see her nails, since she's got so much color going on in her dress she opted for nude nails. A+