It's no secret that Blair Waldorf is a fashion icon and as fashion icons go it's only natural that I wait anxiously for new stills to see what Blair is wearing because quite honestly if I could just own her closet I wouldn't want anything else for the rest of my life. Agreed? Agreed!
So when I saw her in this Alexander McQueen hounds tooth blouse I about passed out because this outfit is so decidedly her and so instantly classic that I lusted after it for a few minutes before decided that this can be replicated.
The blouse she's wearing goes for about $939 :( totally can't afford it.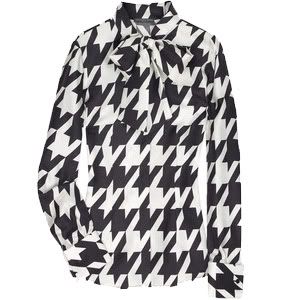 But diligently searching online I found some options.

The top-tie blouses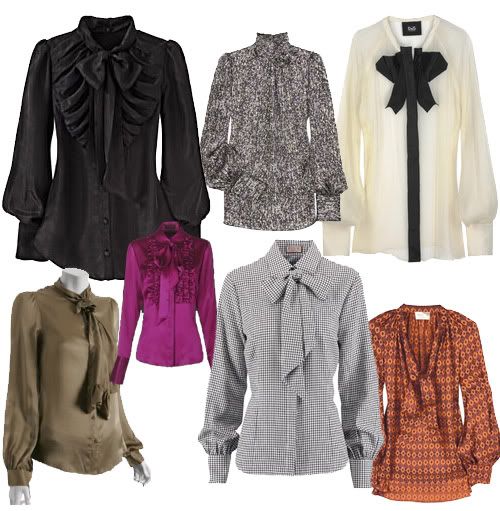 Black Blouse, Spiegel $49, Beige Blouse, Twelfth St. By Cynthia Vincent $99, Pink Blouse, Thomas Pink $115, Checkered Blouse, Thomas Pink $79, White Blouse with Black Bow, Dolce & Gabbana $295, Black & White Print Blouse, Dolce & Gabbana $595, Orange Print Blouse, Elizabeth & James $354
The Button-front Skirts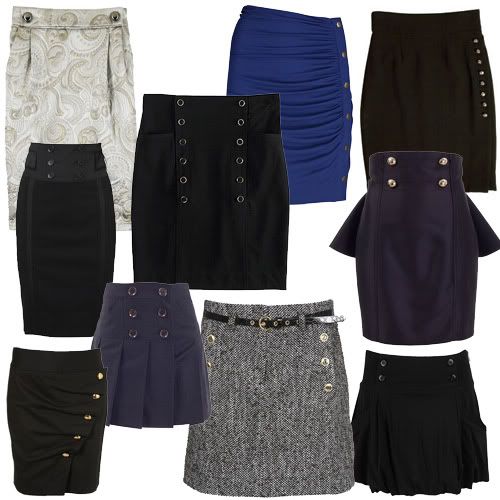 Black Skirt w/ Gold Button, TopShop $58, Black Skirt with Side Buttons, BB Dakota $65, Black Skirt high waist, Rodebjer $130, Black Tuxedo Skirt, Karen Millen $163, Black Bubble Skirt, Forever 21 $13, Gray skirt with Belt, TopShop $63, Navy Pleated Skirt, Burberry $484, Navy Winged Skirt, Miriam Ocariz $626, Blue Side Buttons Skirt, Derek Lam $650, Beige Jacquard Skirt, Paul & Joe $266

What do we think? Would Queen B approve? This would make such an awesome outfit for work I can't stand it. I want to wear it next week I just need the blouse because I have a similar skirt I got some years back and have not worn in a long time.