If you dont like the music then I suggest you watch it on mute because this film has some of my favorite costumes ever.The 30's... one of my very favorite decades. Loads of hats, cinched waists, undergarments pretty enough to wear out in the streets, gloves, pearls, gin! Ann Reinking had the most awesome wardrobe ever and she looked amazing. Like she belonged in the Upper East Side. Carol Burnett with her fantastic underwear, half drunk but still hilariously perfect. And last but not least the AMAZING Bernadette Peters, one of my favorite actresses also looking dashing, sexy and provocative! Overall, an awesome movie to be inspired by!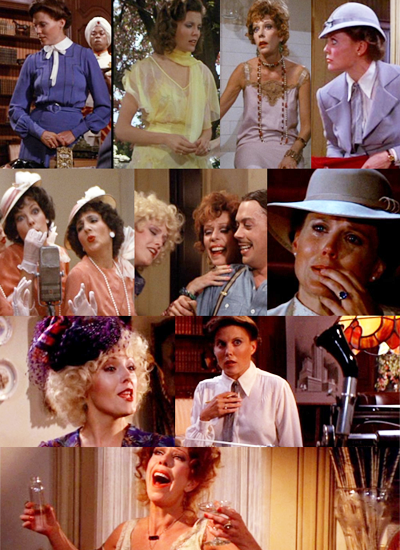 The character of Grace was very lady-like, tailored hats, suits, rather conservative and stuffy. If you want to replicate this look be bold and try on a lovely elegant bun or a hat for size. Dont forget to throw in a bit of color. Think sexy secretary. Which is what she was.
Hat, Jcrew $150, White Blouse, Calypso $175, Skirt, James Perse $75, Belt, TopShop $70, Shoes, Michael Kors $117.70, Necklace, Talbots $40, Purse, Kate Spade $395, Nail Polish, Dolce & Gabbana 'Fire' $20

Oh Miss Hannigan. We love you, your drunk self and your inability to love children. We love that you're not dripping with diamonds. We just love you, you're a lovely mess. I think it's about time someone dressed you up and actually made you wear clothing, yes? Trying to channel a less drunk, more sophisticated Miss Hannigan? Try this: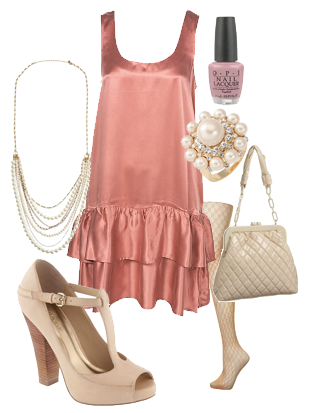 Dress, TopShop $90, Shoes, BCBG $70, Stockings, TopShop $16, Necklace, Arden B $28, Ring, Kate Spade $95, Polish, OPI 'Rose Petals' $8, Purse, High Fashion $47

If you're more of a Lily St. Regis kinda girl I can tell you that a modern Lily would've LOVED jeans. She would've still rocked the floral and some veil on her head though, this way she could be the provocative innocent little theif she loved being. Wasn't she and Rooster like the most fun couple? I totally shipped Lily/Rooster. Both bad and naughty.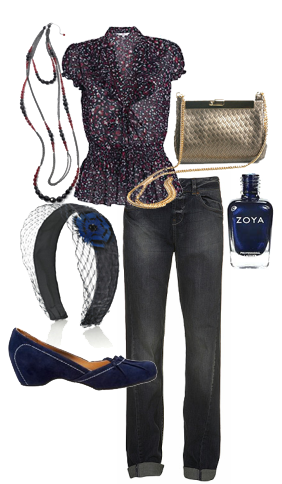 Jeans, TopShop $80, Blouse, J by Jasper Conran $41.60, Headband, Jennifer Ouellette $80, Necklace, White House Black Market $54, Shoes, Perlina $99, Purse, Julie K $176, Polish, Zoya 'Ibiza' $7

And that's all. Annie is the way to go this week, I bet my bottom dollar.