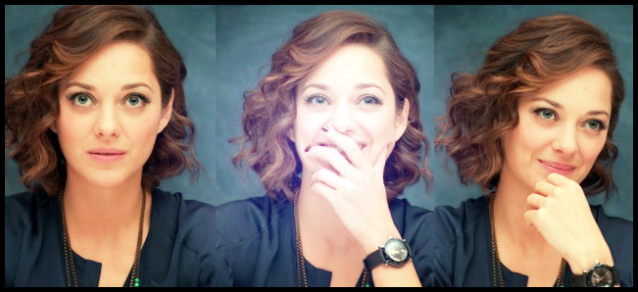 I've come to the conclusion that Marion is a product of what I like to call 'a damn good stylist'. Her stylist has placed her/his client above the need for their own stardom and instead of making their client look ultra trendy they have dressed her in pieces that not only are they wonderful now, they will also be wonderful in 10 or 15 years. Yes, I know that the fact that she's French already has things working for her, the French are well-known for their classic and effortless styling but what I love about Marion is that she breaks out of the 'black on black' ensemble, throws on prints, bold colors and unconventional shoes and STILL makes them look timeless.
Dont believe me? Check it out:
Do you see what I mean? Marion is not interested that animal print is hot right now, she's more interested in 'is this really her'? And this is a mentality that I simply adore; she always wears clean lines, she's the queen of sheath dresses yet she rocks them with very contemporary shoes. She's also very fond of the nudes which is a wise choice for anyone as nudes will elongate you and thin you out.
Want to dress like her? Here are some pieces she would love:
Dressed Up Marion:

Casual Marion: