No, it's not only Upper East Side princesses like Charlotte York who idolize Elizabeth Taylor. ET was a woman in her own right. Sexy, glamorous, stunningly beautiful, and with one of the most awesome hourglass figures ever. The Holidays are coming up and for sure you're going to need some party outfits to carry you through this season. How about we feel regal this year and switch it up a bit. So to salute ET I chose two of some of my favorite films of her and attempt to emulate them.
Cat on a Hot Tin Roof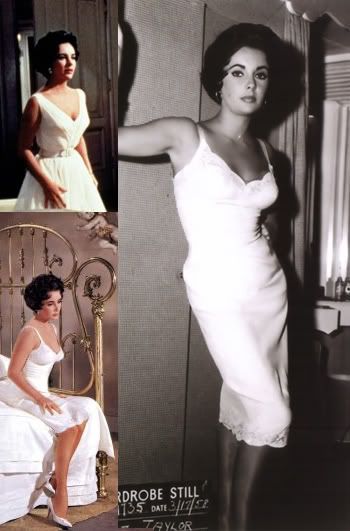 Seriously sexy, the use of white and nude colors in this film fit her just right. So if you look awesome in white/ivory/cream you should definitely try it. If you have a pale complexion and white just makes you look like you're sporting the flu rather than a dress change the color of the dress to black or red which is still very classy.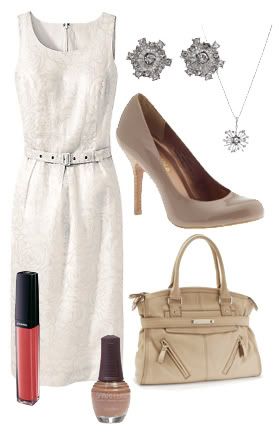 Dress, Spiegel $59, Shoes, Restricted $65, Snowflake Necklace, Juicy Couture $48, Snowflake Studs, Juicy Couture $48, Bag, Calvin Klein $222, Nail Polish, SpaRitual 'Solid as a Rock' $10, Lipgloss, Channel 'Ginger Shimmer' $27
Cleopatra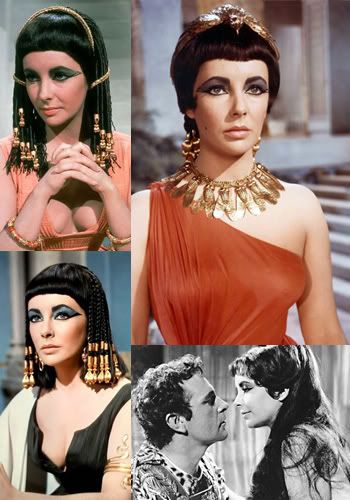 One of my favorites, if not my favorite Taylor film. She was regal, the Queen to rule all Queens. She slept with the enemy, manipulated emperors, walked around naked and when her plans and country was ruined she killed herself rather than be taken as a POW. Lady had serious guts. AND she looked amazing. I wish I could have like every outfit she wore in this film. So I give you two.The outfits below share the shoes, makeup and clutch. The jewelry is different according to the dress. Go easy on the blue eye-shadow. There's a thin line between Cleopatra the Queen and Cleopatra the
drag
Queen.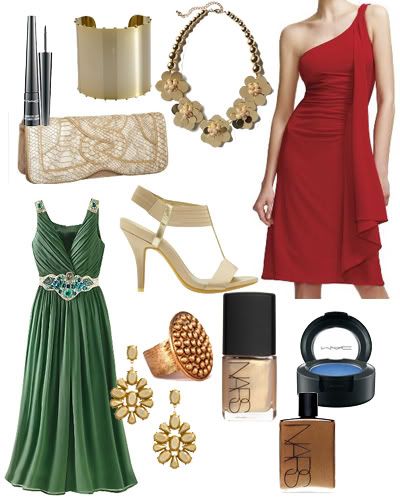 Green Dress, Newport News $79, Red Dress, JS Boutique $99, Shoe, Kenneth Cole Reaction $69, Clutch, Sondra Roberts $55, Necklace, Anthropologie $44, Earrings, Guess $48, Cuff, Ralph Lauren $78, Ring, Allison Daniels $62, Polish, Nars 'Adelita' $16, Eyeshadow, MAC 'Electric Eel' $14.50, Eyeliner, MAC 'Black' $16.50, Body Glow, Nars $59