I think it's no secret that I'm a polish lover yet contrary to what you may think I only change polish once a week MAYBE twice. I just love pairing polishes with outfits, it's like adding shoes. To your hands.
With the new matte trend that has swept Polish makers I had two options. I could go out and buy the mattes or I could invest $10 in buying Essie's
Matte About You
and add it to my existing polishes. I opted for that because you know the Matte look is not going to be around forever. I took some swatches, I'm really not the best at this but I hope you can get the gist of what I'm trying to show you.
The first one I did was using taking 'Barefoot in Barcelona' from OPI's new Espana collection and sweeping the matte over it. Mine looks lighter because of the flash but it's darker like her swatch shows.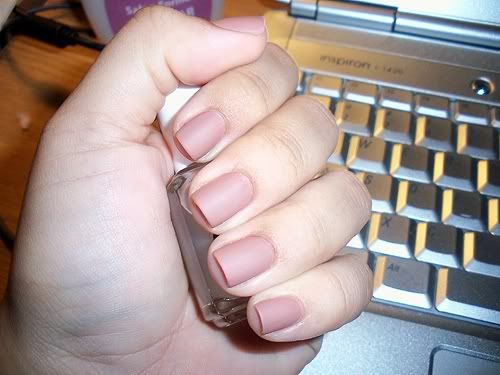 the original color looks like this (image credit to
All Lacquered Up
)
And now, the one I did last night was Essie's ChinChilly from their new fall collection. Here is my swatch and I do have to say it's a bit more greenish-concrete color in RL.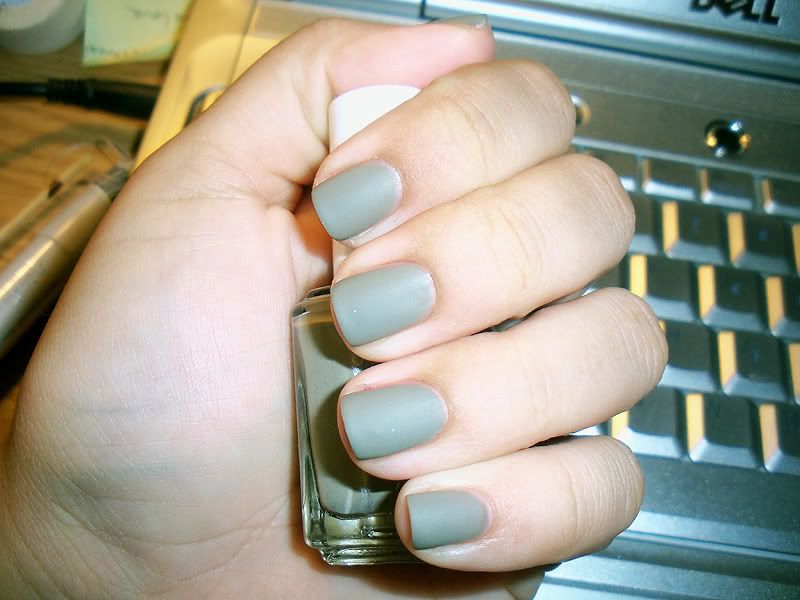 and this is how it originally looks (credit to
Lextard
at Flickr)
And finally, the one people stop me on was OPI's Flashbulb Fushia. It really was fun to wear, I'm not going to lie. I adored it.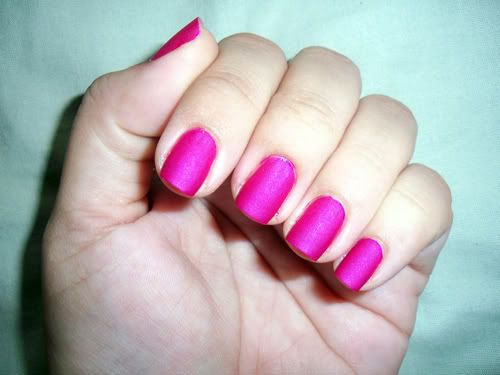 the original color looks like Lextard's swatch:
I love using the Matte on colors like bronzes, golds, silvers hot pinks because it tones down the shine and makes them more wearable for Fall/Winter. What do you guys think? Have you Matted or you still love your shiny nails?