I continue trying out this Matte look, this week I attempted Mink Muffs in Essie's Fall Collection. To be honest I don't think I'm crazy about this color. I think I have realized I'm just a girly-girl and enjoy the pinks, purples, red & beige and on occasion I will throw in some orange, blue or green. On occasion. :)
So here is the swatch in case you enjoy these and want to try them out. Once more, this is using Essie's Matte About You as a top coat to give it the effect.
This is how the color originally looked, 2 coats and 1 clear top coat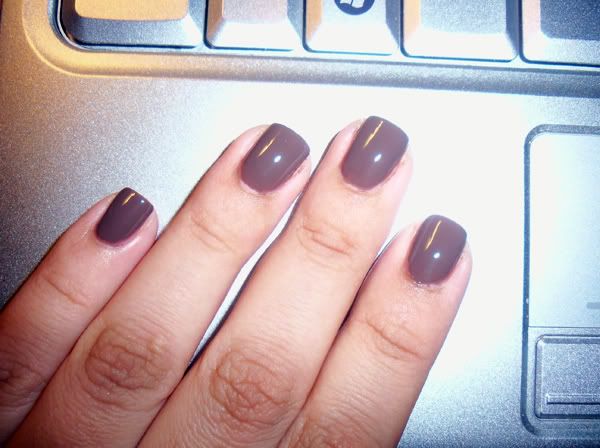 and then I added the Matte: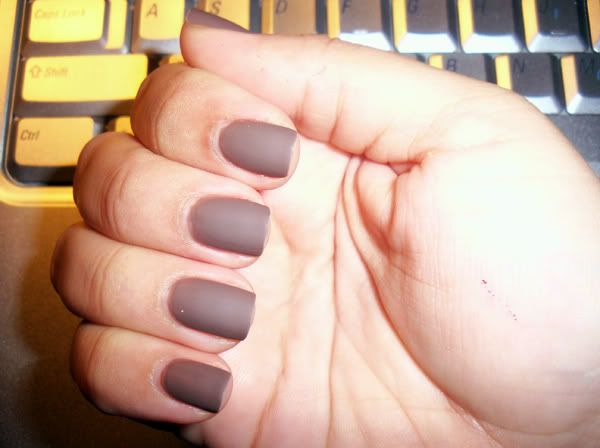 I know the picture tends to give it a purple-ish tone but it's not the case in RL, it's more of a gray. Since I wear so much gray in my wardrobe because I dont like black on my skin tone this sort of blends in. I like color in my nails to POP from the gray tones I'm already sporting.