There was one big reason why this week was like the 'best week ever'. One of them is because inspired by Nea's blog
Fashioned in Finland
, I went ahead and placed an order with
Aromaleigh
which I had never ordered from before. My package arrived like in three days, which was amazing. So I decided to catalog this adventure in photos!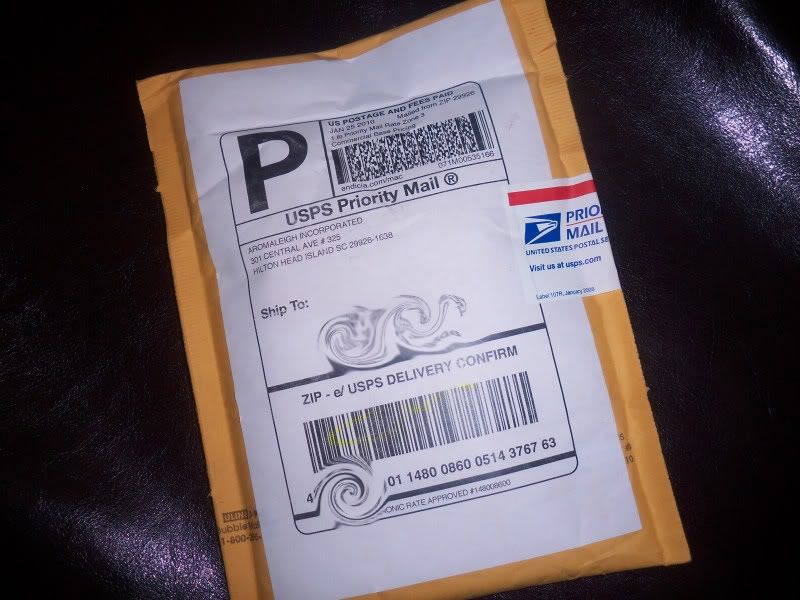 Hello little package!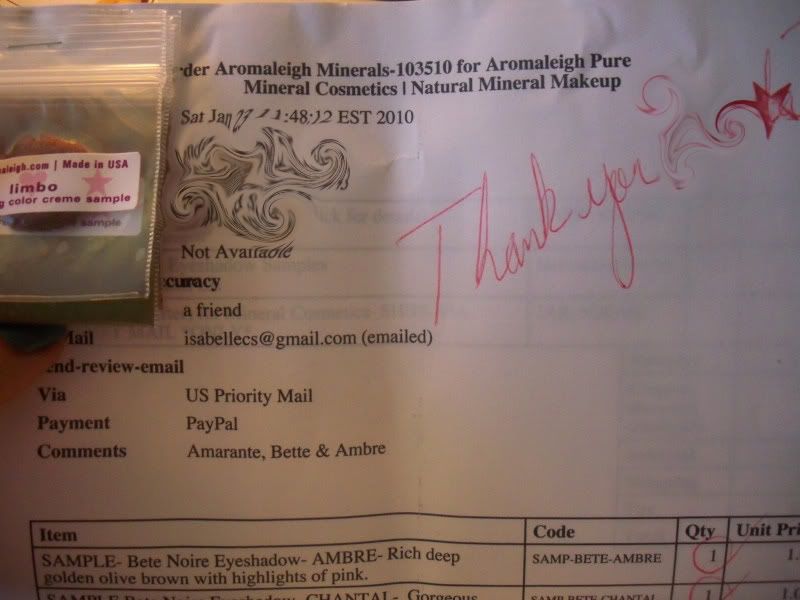 So sweet, they thank you by hand!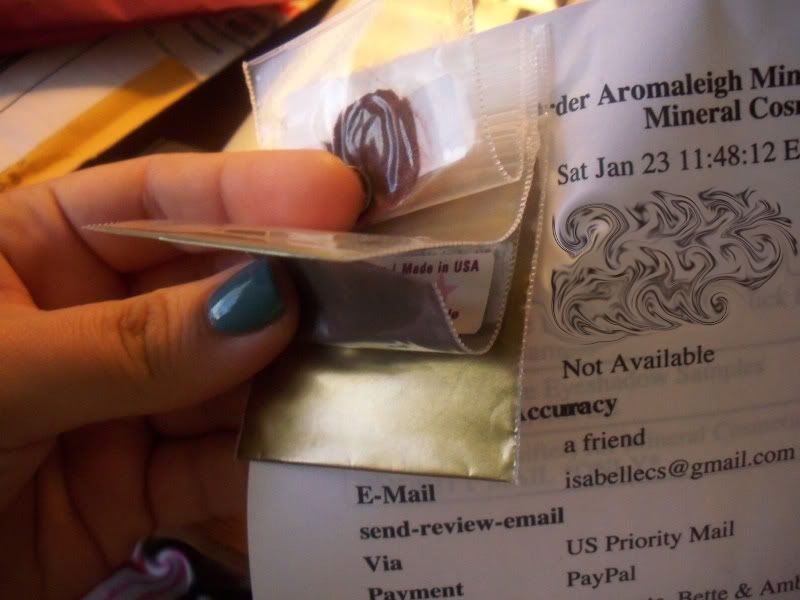 and they stapled some free samples!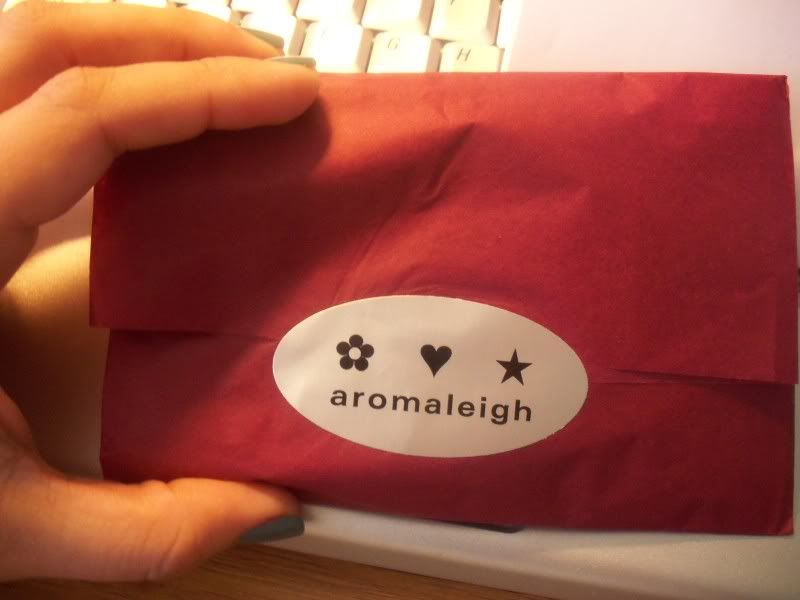 the actual package was so cutely wrapped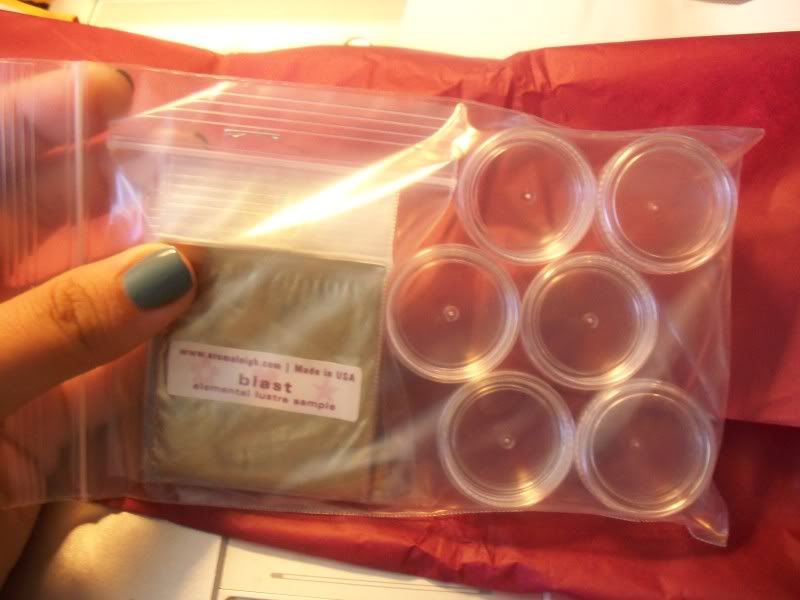 I ordered some sifters because I needed them but if you just order sample baggies to test out the product/colors the shipping is free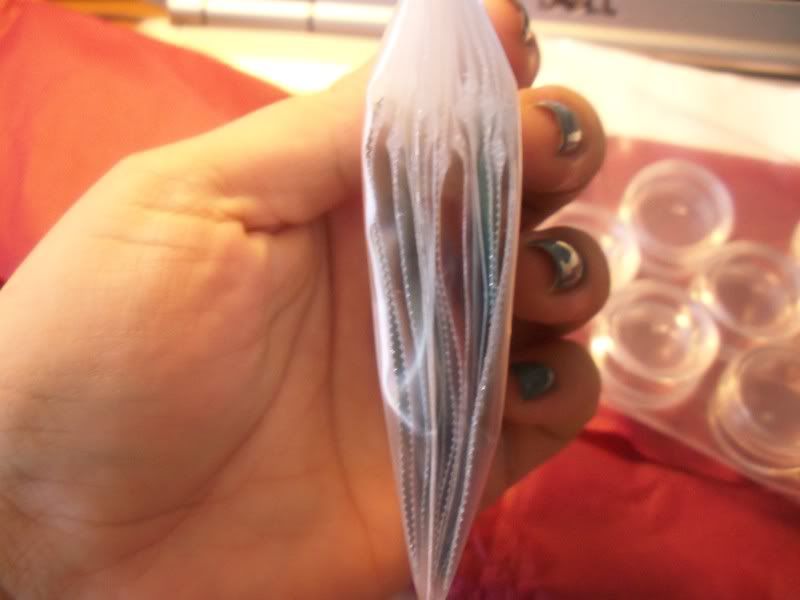 All my little sample baggies!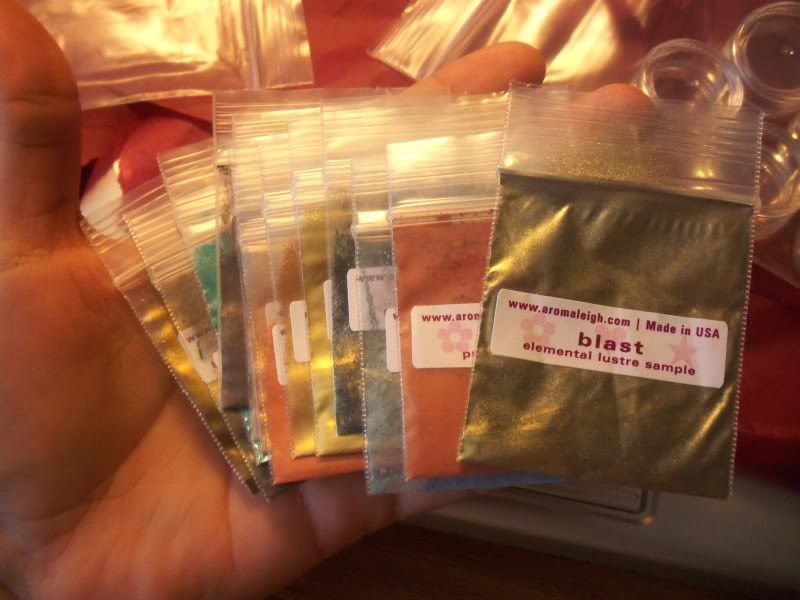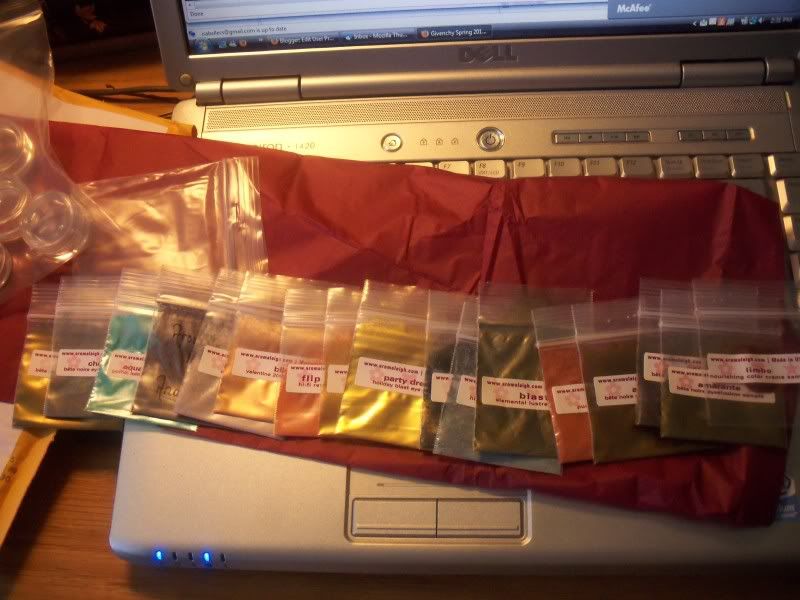 the colors on these are spectacular, these are great going out shades <3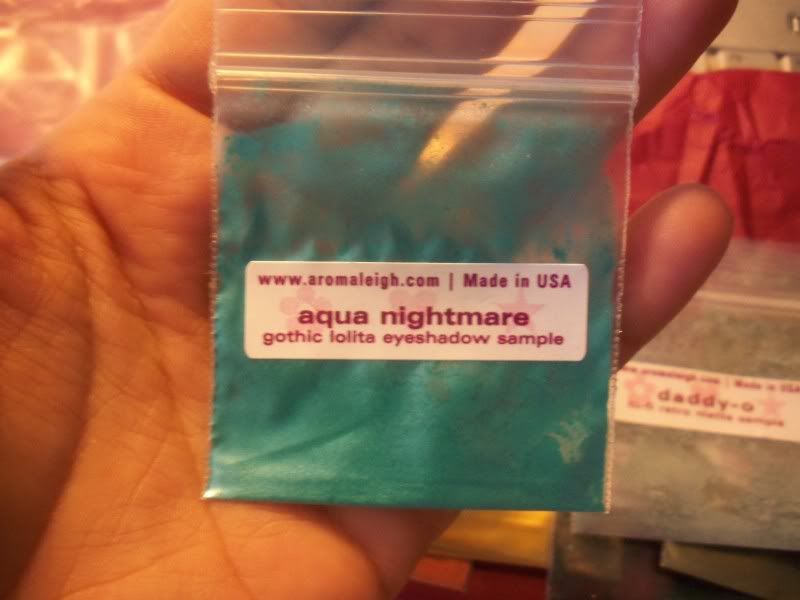 A close-up of the sample baggie
I did some swatches for you to see how pigmented these are. I used my primer for them but the metallic shades are so pigmented you can go without primer.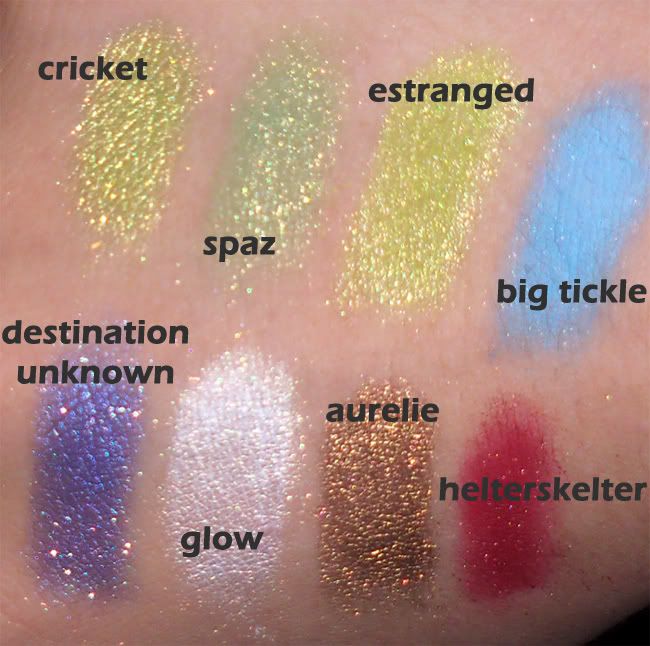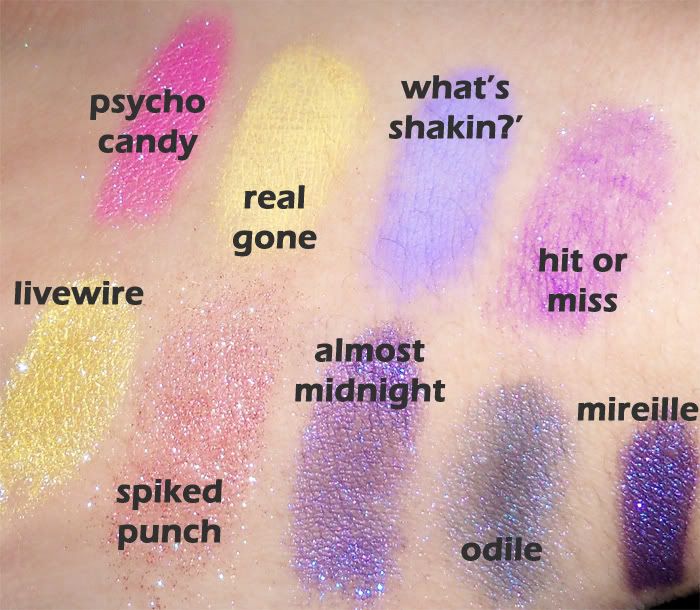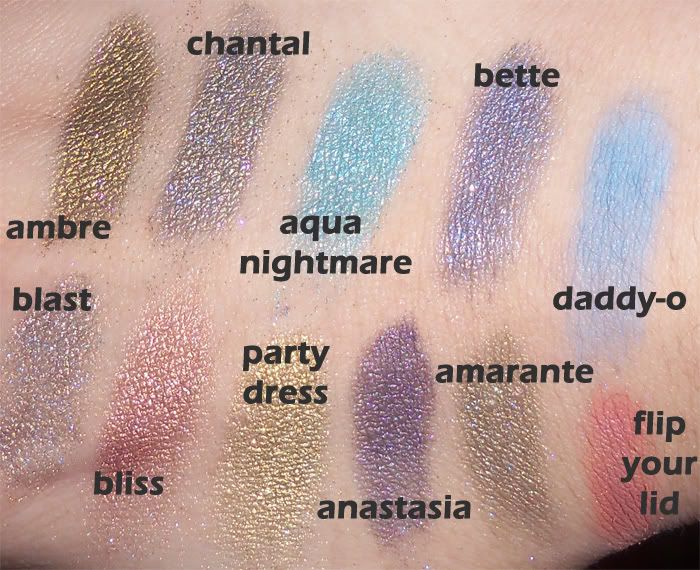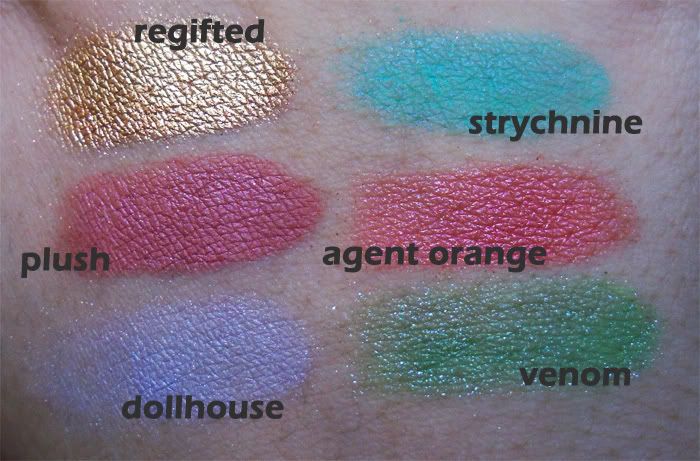 My absolute favorite of the bunch was the golds, they are perfect for dancing. Regifted, Party Dress, Amarante, Ambre & Aurelie but I went back and ordered a lot of neutral shades which is really what I use the most for my everyday look.
You can check out Nea's site, she's got TONS of much better swatches plus she's got a pale skin pigmentation in case you want to see how it looks on a lighter skin tone.
I know a lot of people are not fond of the loose pigments and I agree, they tend to be messy but the colors are so rich I can't help myself. So I'm hosting a pigment-pressing party in a couple of week which should be super fun if I can get the 'man of the house' OUT of the house for a day :P If it does happen I promise to take photos of the messy party.