I received my copy of InStyle last night and I have to say it's my favorite for a while. Full of goodies and celebs I love. One of which is this stunning Brazilian beauty, Morena Baccarin. I have been a fan of Morena for a few years now, since I enjoyed her portrayal in 'Firefly' as the classy high-class prostitute, a great discovery by Joss Whedon. Yes, I'm a nerd too.
Granted the tribal prints being sported all over is just not my style but I had to give pointers to InStyle because Morena looks FANTASTIC in these. She, like Carey Mulligan, are my current favorite 'short haired' girls. I think she looks absolutely amazing with her cropped her, reminds me of Demi Moore circa. Ghost.
Like I said, the crazy tribal prints is so not me but on Morena? They absolutely rock! And I would like to point out to the Brian Atwood shoes she's wearing in the last photo. Too gorgeous for words.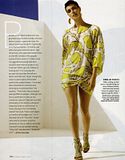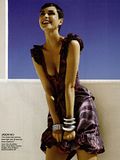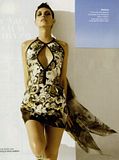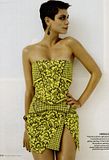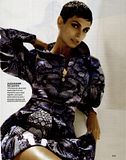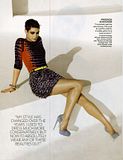 How are you feeling about the tribal prints?